The power of the word "slave"
After the Yamassee War of 1715 a large population of the Yamassee continued to reside in what became known as South Carolina either as 'Kidnapped Slaves' ,freeman or just "Slaves",
A larger portion continued to reside in Florida, while traveling back and forth  rescuing other Yamassee from slave plantations in SC.
These "runaways" or "wild ones" escaping captivity became known as "Seminoli " or Seminole!
The word Seminole comes from the Spanish term "La Seminoles" which derived from the word " cimaroon" , the refugees, wild ones or runaways. 
One of the most documented historical tribes ever simply written out of history .
The Strength of our People...
What most don't know is, it was within the matrilineal leadership that Mico were chosen. It was this same element that war was decided.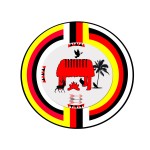 We were considered darker than the "Creeks" a new word coined by Europeans to describe Yamassee bands or clans found on river banks or creeks. Also described as "Negro"
What other names of the Yamassee
 Yemassee, Yimusi, Iguaja, Pocotaligo, Salkcatchers, Hitchiti-Mikisuki, Jamassi, Oconee,Guale, Americario,Tama, Seminole, Cusabo, Altamaha, Yuchi, Tomatly, Creek, Wilson Warriors & more…
1715 – Seminole Wars ended
The Slave code of South Carolina
Court records prove many natives identities literally change  from "Indian" to  "Negro" "Mulatto" and other , from a simple claim by a white citizen attempting to put a Indian into servitude. What became clear was the calculated use of the word "Negro" on certain Carolina natives, and when the word " Slave" has been used or researched it applied to "Indians" as well. So be careful of thinking, just because you found a relative that was identified as a slave, he was of African decent!
AN ACT FOR THE BETTER ORDERING AND GOVERNING NEGROES AND OTHER SLAVES IN THIS PROVINCE.
"WHEREAS, IN HIS MAJESTY'S PLANTATIONS IN AMERICA, SLAVERY HAS BEEN INTRODUCED AND ALLOWED, AND THE PEOPLE COMMONLY CALLED NEGROES, INDIANS, MULATTOES AND MUSTIZOES, HAVE BEEN DEEMED ABSOLUTE SLAVES,"
The Governing body of this Nation is comprised of blood related descendants, of several direct Chiefs identified as Seminole Headmen.
The tribe is located in South Carolina, Southern Georgia/Northern Florida line. And scattered within Florida some residing on the Miccosukee Reservation. There are other family located within Texas & Oklahoma separated by the " Trail of Tears"
A sacred ceremony that happens once a year amongst the Yamassee, Seminole people that is held privately.
Around 4.5 million individuals – self-identifies as American Indian or Alaska Native (AI/AN) descent. 1.5%
around 4.5 million individuals – self-identifies
2%
The poverty rate among AI/ANs under 18
Alcoholism mortality rates are 514 percent higher than the genral population
Diabetes incidence is 177 percent higher, with the highest rate of type 2 diabetes of any specific population in the U.S.
High school dropout rates for AI/AN youth are double the national average